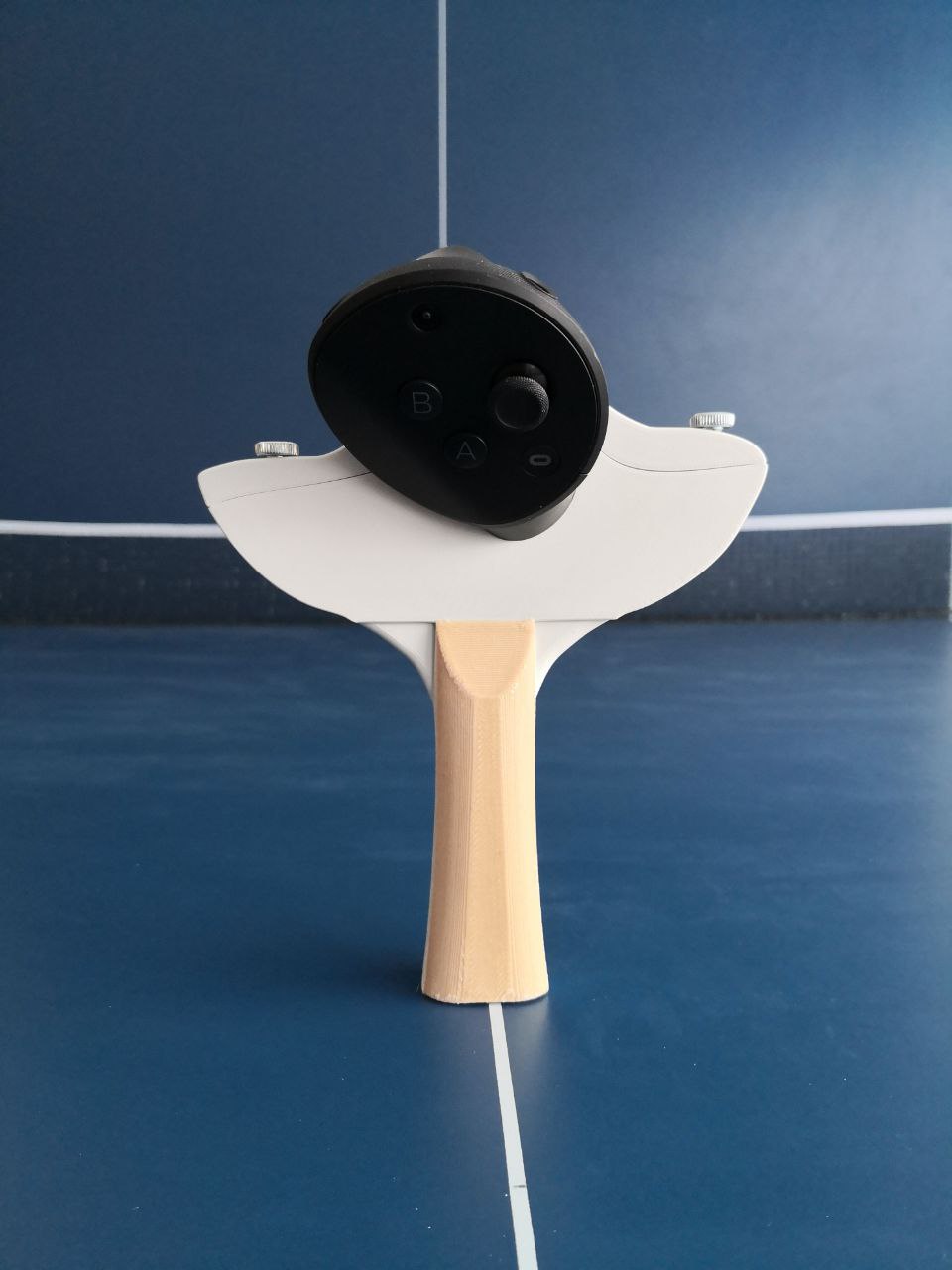 Quest Pro controller is a brave new step by Meta. It can be used with either Quest Pro headset, or Quest 2 headset (which I am using).
This controller uses its own 3 cameras to track itself. So the user doesn't need to worry about controller leaving the headset camera view again. In ETT terms, this means the player can perform a very large&sustained back-swing for that juicy forehand loop. They can also do behind-the-back shots with ease.
Benefit comes with cost too, the Quest Pro controller itself is around 160g, so with the adapter, the whole racket is around 210g, which is still within the range of real TT paddle weights, especially for loopers.
For me, the weight actually was quite easy to get used to. The racket still has a realistic center of weight, so with the somewhat proper technique, I didn't get any injury or discomfort after the 2 weeks ongoing testing. In fact, I am in love with this controller right now, because the added weight helps stabilize the racket angle, and I feel its tracking is actually slightly better than the Quest 2 controllers.
I'll keep using the Quest Pro controllers with my Quest 2 headset and see if it will help me to break the 2700 ELO threshold.