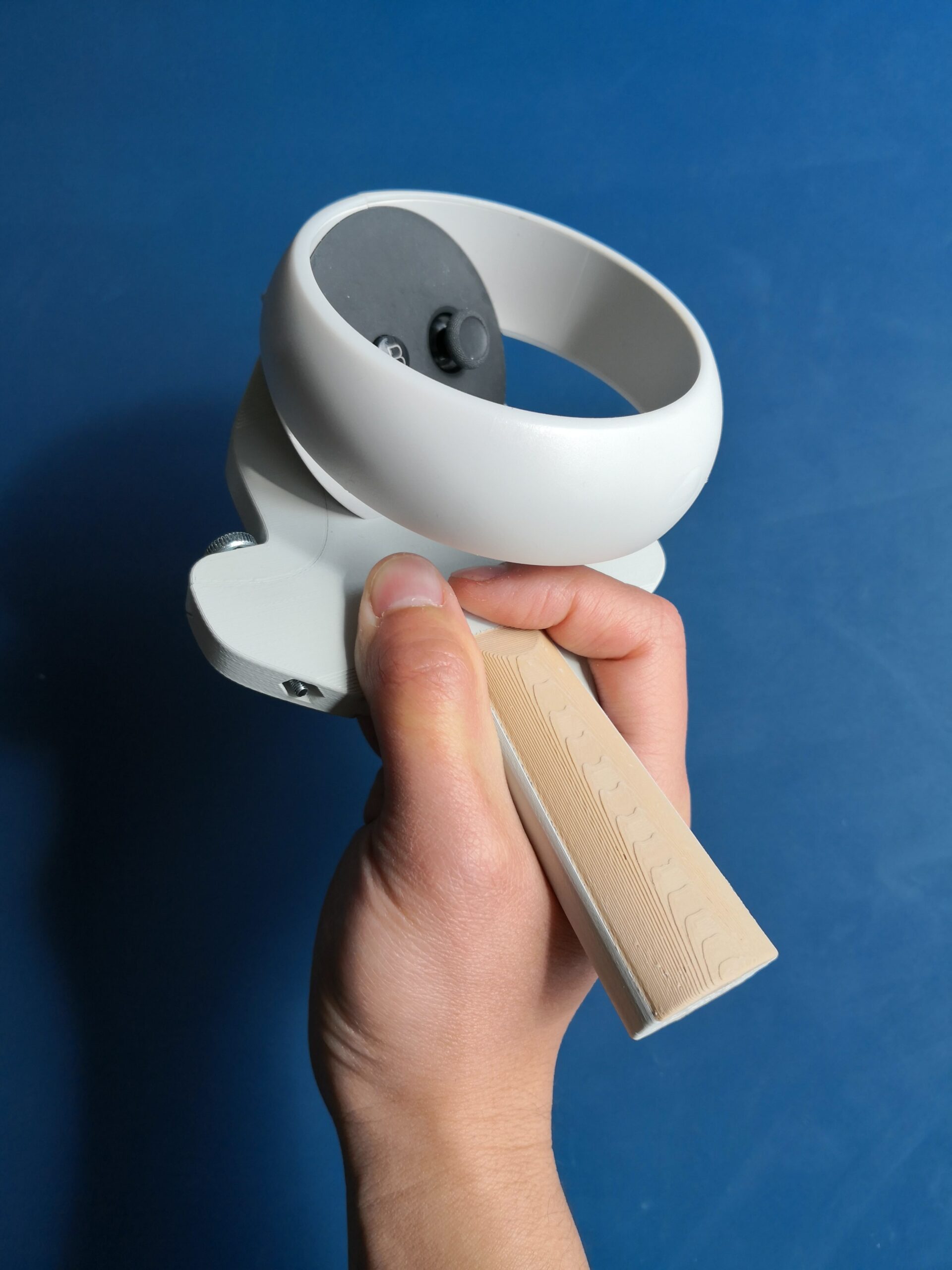 Attention, PENHOLD players in the VR world!
We understand your struggles and are thrilled to present an adapter that exceeds all your expectations. Say goodbye to compromises and embrace a superior TT experience with the SolidSlime Penhold adapter v2 for Quest 2.
Drawing from my personal experience of two decades in penhold play (only adopting shakehand since I started playing Eleven Table Tennis!), I was deeply frustrated by the lack of a comprehensive solution. That's why I collaborated with esteemed penhold players like FocusGUANfor several months, and today, I'm proud to announce the launch of the Penhold adapter v2!
Designed and meticulously tested, this game-changing adapter is now available for order in our shop, with worldwide partners synchronized for a seamless experience. The shop address is at https://vrpingpong.net/ .
Similar to our adapters for other handle types (FL/ST/AN), the CPen adapter features user-friendly thumb screws, allowing effortless installation and removal in a matter of seconds. However, what truly sets the CPen adapter apart are its unique design elements catered specifically to penhold players. Take a look at the image below to see for yourself.
The most significant improvement in this version is the ample space on the backside, providing a comfortable fit for all your fingers. Whether you prefer the reverse penhold backhand (RPB) or the traditional penhold block (TPB), this adapter will feel just as comfortable and natural as your real-life racket.
We are incredibly proud and excited about the outcome of this project, and we genuinely believe it will bring immense joy to countless penhold players like you.
/SolidSlime